This morning I should still be in bed. Got home from work at midnight last night so by the time my alarm went off at 4:30am I'd had the grand total of 4 hours sleep. To be fair I did feel half dead and hungover with tiredness but I had promised my OH that I would give him a lift to the station as he was catching an earlier train. As I got up and started the morning rigmarole of putting together a ridiculously
healthy salad for lunch, I was feeling a little better, shoved a banana down my neck (yes Mum, you are right, a banana is the best snack food around!) a bit of Lucozade Lite and I was raring to go for my morning run.
Managed a nice little 2 miler at a decent average pace of 10:30. Despite it being another sunny June morning (i.e. Wind, drizzle, grey etc.) I am now feeling wonderfully energised and ready to skip into work with a smile on my face :) Saying that, I'll probably pass out around 2pm though haha!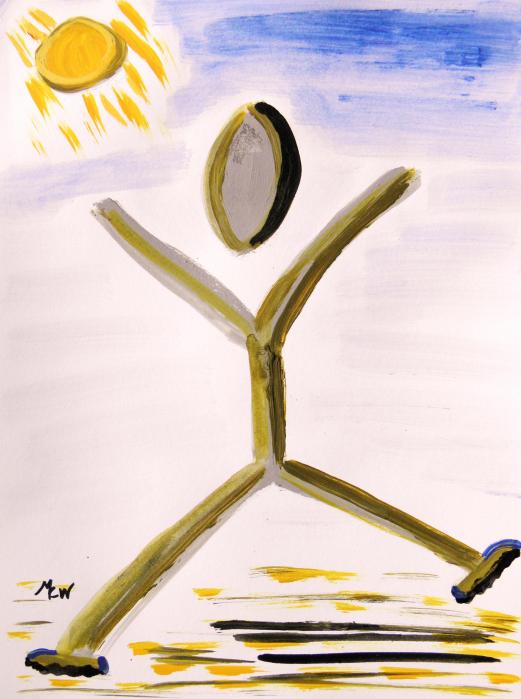 Ok, so maybe the sun is an exaggeration
but this is how I feel today